Testimonial and Endorsement Letters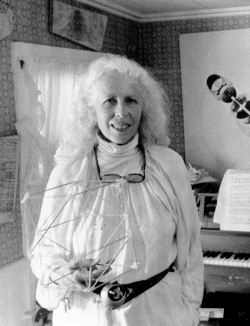 "Please send me 2 of your Lambdoma Chakra meditation tapes. I have enjoyed my own so much that I am getting some for friends. I got one at Steve Proskauer's workshop in Camden in January. Since using the tape I have had new feelings of bodily excitement and awareness. Sometimes the feelings I have are sort of part orgasmic and sometimes a sense of mental excitement which I haven't experienced since I was 20, some times an over all happiness. I am sure these feelings are brought on by the tape even though some of them come several days after use. Once, 5 hours after I used the tape, a prop plane went over the house and set up an astonishing resonance inside me. I have been using the tape weekly since Jan. 18th. I find that posture is very important, that lying down or walking do not create the correct atmosphere and that seated astraddle a low bench with eyes closed is best It's getting so now that my imagery is increasing. I read "Voluntary Controls" by Jack Schwartz on Chakra meditation. I use the colors you and Steve recommend but 'see' them in the shapes suggested by Schwartz. Now also I see places I know associated with these colored shapes, and even songs. For instance, Chakra 6 - indigo - is an indigo (six-pointed) star which has now evolved into the light of the light house at Watch Hill, RI., as seen against a lavender sky from Stonington Ct., Point - a childhood scene - but now with a magical new vibrancy in my forehead. Also I see it as a star shaped room at Fort Warren on George's Island in Boston Harbor, full of stamping singing sword dancers. For a while I got no zinging feeling in the psychic center but today it practically jumped out of my head. At first I pictured it with magenta light, then saw it as a small peach colored tulip shaped glass cosmetic jar that my mother-in-law has in her collection of nicnacs. Suddenly I 'saw' the peach jar on a field of magenta light and it was really exciting. You seem to have tapped into something quite amazing with this Lambdoma system!........." D.Y.
"The Lambdoma Chakra Meditation affected me in a very positive way at the Expo. Since then I have found the tape very useful in unwinding and grounding me creating more peacefulness in my life. One of my housemates has also listened to the tape regularly and had similar results. Our thanks to you, Robert and Stephen for the production of this most useful tape."Š ... ... N.R.
"I found the talk at the PSI Symposium in Portland to be very exciting! Please send me one of your tapes on cleansing the Chakras - I would prefer the one that is mechanically reproduced sound vibrations rather than the vocal one."... ... ... N.K.
"Yesterday I meditated in the crystal grid with both sides of the Lambdoma tape. I find that the Chakra Meditation cleans my auric grid, as well as Chakras. When there is a blockage, several tones will penetrate the same point in the auric sweep. Yesterday during the spiral form I sensed an integration & application potential for the Chakras and energies."... ... ... K.
"I used the organ (self-healing) tapes on an 11 year old girl and immediately saw results. Her large intestines were hard and painful to touch. I did some 'Touch for Health' techniques and she did the sounds along with the tape and her body which was very hard, since being a 2 lb. premature baby, suddenly activated. It was so nice to see her eyes light up and smile."... ... ... G.H.
"A friend recently sent me a small flyer of your work with sound and the Pythagorean Lambdoma Matrix. It struck a chord and I would be interested in more information on your tapes, books and Harmonic Keyboard" ... ... ... J. T.
"I think we have walked in the 'same shoes' of the wonderment of music theory." ... ... ... C. R.
"I recently read about your work with music-math-color interrelationships in the PACE newsletter and would like to learn more about this field." ... ... ... G. S.
"I came across a mention of your work in a recent issue of the PACE Newsletter (7:4), though I'd read of it before as well. As someone who has been fascinated by Fibonacci numbers and so forth for nearly thirty years, and as an acupuncturist beginning to use sound and colour in my practice (and also doing a little research relating brain wave frequencies to patient's astrological sun signs, bizarre as that may sound), I would be interested to know more about your work. ... ... ... D. M. (England)
"I read with great interest your article 'healing with sound' in Caduceus issue 23. My work and study is in the world of architecture, music composition and healing through a therapy called Bio-Mobility. I am studying and practising the relationship of harmonics and buildings and their healing effects." ... ... ... C. K.
"Saw article in March Ascending Times ... please send info about books, tapes (etc.)..." ... ... ... G. S.
"Many thanks for your book 'Lambdoma Unveiled', most interesting." ... ... ... K. K.
"Your keyboard sounds innovative, inventive, inspiring." ... ... ... C. R.
"P. told me you're a 'fantastic lady' and really should connect some way with the Institute." (Monroe Institute) ... ... ... J. M.
"Hi. I read the article about some of the work you've been doing in 'The Ascending Times.' I found it very intriguing ...please send me any info you have on your books, tapes, and artwork." ... ... ... S. G.
"At your earliest convenience please send us material on your books and tapes related to your research on sound and sound ratios." ... ... ... J. B.
"We are interested in purchasing a cassette of the Lambdoma Matrix for energy balancing. We are also writing a book on sacred geometry and would like to include information on how people could contact you if they also would like to purchase a tape." ... ... ... P. C.
"... I read an article about your work in 'The Ascending Times.' I think it's wonderful ... send me information & price list of your books, articles, tapes & 3-D models of the Lambdoma." ... ... ... C. H.
"Could you send me a list of your books and tapes. They sound very interesting ..." ... ... ... D. M.
"I am interested in Barbara Hero's books & musical tapes about her work on sound, sacred geometry & architecture. I saw an article about her work in 'Fate Magazine' recently, so please send me info on availability." ... ... ... C.H.
" Please send list of your books and tapes as mentioned in ... 'Fate Magazine.' ... ... ... J. H.
"I read your contribution to 'Fate Magazine.' It is the best article I've ever read. I¹m currently meditating and would like to hear some of your tapes. They might help me to reach higher states of consciousness ... please send me a catalog ... Bless you." ... ... ... J. L.
"Ascending Times is where I learned of your life focus on the potency of sound, or perhaps that should be a capital 'S' as it is critical to the relative ease with which this planet and the population will handle the transitional frequencies. ... When you publish, please keep me on the mailing list." ... ... ... R. R.
"I am a friend of D. B. who gave me your name. He mentioned you had written about ancient measurements and musical tonal structures especially along Egyptian cultural time frames. I am interested in this field. ... (please send) list of publications, articles, tapes, whatever..." ... ... ... B. C.
"I did get your tape. Many thanks. I have been listening to it ... Sometimes I'll recognize a run of over or undertone series that could go with the proportions, but then get lost. There were sections on side two where I was reminded of the American research team¹s astral projection tape, which featured similar downward portamenti, which go with Manfred Clyne's essentic form for grief. I have been very interested for a long time in doing this sort of transliteration, and I see you have a degree focussing in math teaching by such methods. Some of the timbres had very specific body reactions with me. Most of those so noticeable sounded like FM-synthesis 'fat' timbres which probably were done with ring modulation on the moog you used." ... ... ... M. H.
"Thank you for sending me your catalogue and article on 'Healing with Sound.' You have known about the Lambdoma a lot longer than I. ... I know enough to appreciate something of what you have achieved, to judge from this small sample, and to wish you the best in your work." ... ... ... J. G.
"By now I imagine that everyone of us in the Mathematics and Science Session of the People to People Conference on Women's Issues held in Beijing (China) is back in the usual routine as I find myself to be. However, I keep remembering what a wonderful Session ours was... Thank you again for all your help and cooperation. It was good to meet you and I enjoyed our conversations." ... ... ... A. S.
"Your visit to the desert was very much appreciated. Playing the Lambdoma Keyboard was a wonderful experience and I hope to be able to do so again in the near future. I am noticing positive results from listening - especially to the piece I did after you ... instructed me to play as if performing a concert. The 'Second Movement' is unresolved, as the tape ended before the piece did." ... ... ... S. D.
"I practice acupunture .... I read about your work with sound and sacred geometry. It sounds wonderful! I'd like to use your tapes ... (with) ... my patients. Please send me your catalogue ..." ... ... ... N. G.
"I had the pleasure of hearing your presentation. Could you, at your convenience send me what you have in the way of tapes, etc. for sale. I would greatly appreciate it. Thank you for your time and your willingness to share your material." ... ... ... A. H.
"Please send me your catalogue and any information on how I can find my 'signature sound' and also any seminars that you are doing, etc. I have been working with sounds for 20 + years & and am fascinated." ... ... ... J. D.
" Please let me know how I may receive your paper on Lambdoma Keyboards, Blood Cells & Nutritive Elements." ... ... ... P. C. (Fate Magazine, May '95)
"Please - will you let me know how expensive your Lambdoma Chakra Meditation Necklace is? And how long would it take to reach me?" ... ... ... D. M.
" May we please have a copy of your catalog. We are interested in the books and tapes of Barbara Hero. We read about her work in Fate Magazine." ... ... ... H. A.
" Our excitement over meeting you and sharing in such a whirlwind of activity is still going strong. A friend of ours from Brazil stopped by for a few days. She was having some congestion in her liver. We played your tape while she laid on the map. She ... reported she could feel the vibrations going into her liver. ... ... ... K.
"Please send catalog. Heard you on Radio on Big Island. It was not good reception. So catalog should tell me what I want to know. Aloha." ... ... ... S. S.
"G and I are trying to absorb all we've learned & feel blessed to have been included in such a fine group. Barbara - we think about you often and listen to the ... tapes (music for ailments). Interesting. Very interesting! Haven't started your book yet, but I know it will keep the wheels turning in my head." ... ... ... M. S.
"I bow, lady, to your marketing skills. Your brochures show that you have followed, energized and made something out of every wonderment. Your statement, under BENEFITS, concerning your enjoyment of helping others to find enlightenment is invitational. Thus, I enclose an order." ... ... ... C. R.
"It was my honor to meet you. I am most excited about your work. Your work has given me more courage to implement this more into the massage technique. Once again, Mahalo for your gift to the world, and thank you." ... ... ... P. H.
"I received some information on your work from Billie Thompson at the Sound Listening and Learning Center in Phoenix, AZ during the Power of Sound Workshop, spring of '94. I would like to order a copy of 'Lambdoma Unveiled (the Theory of Relationships)'. I look forward to studying your work." ... ... ... P. L.
"We are so honored you have chosen the Coptics as an instrument of your spiritual service." ... ... ... J. D.
"(At Lake Titicaca) I toned to a tape made for me by Barbara Hero in a private session of my resonant chord, the Pythagorean 384, G sound heard in its overtone and undertone sounds. All sorts of images appeared to me -- a crystal ball over the lake, a crystal pyramid too, crystal lights of a city below the water and the symbolic meaning of the heavy stones, the blocks that fill the stillness of mind, ready to be examined at critical points involving power conflicts over energy." ... ... ... C. N.
"I hope that all is proceding well with the Lambdoma Keyboard research. S. and I are going to begin to plan a conference on The Power of Sound and Music. Let's hope that you could be one of the American participants." ... ... ... J. A. (London)
"I have just come across your article Healing with Sound and was so excited & inspired by the writing that I had to contact you. I was a classical pianist (harpsichord) for 15 years and am now in the New Age, working with body work (Alexander Technique), Gabrielle Roth plus healing through food in a creative way. Recently I have become interested in crystals, their vibrations and sounds and want to combine all these things in my future work. So, I would like very much to know of any workshops you give in America and maybe here in London." ... ... ... L. R. (England)
---

Revised March 1, 1997
Copyright © Barbara Hero 1996-2011
bherolambdoma@gmail.com
---
Web Pages Updated by: Kristi Borst. Ad·Mark·Com